Tag Archives: leather
24
Oct
Cool girls in leather and studs. Tough girls are here to stay. Or are they? What do you think?
Love,
Tags: Asian, fashion, japanese, kawaii, korean, leather, masculine, studs, style, tough, unique, webshop, youryoutopia, youtopia, youtopia.se
What is Youtopia?

Two sisters from Sweden created Youtopia in 2010. We are importing clothes from Asia, mainly Korea to sell online at www.youtopia.se.
We felt that we couldn't find the right clothes to be able to express ourselves in Europe and love Asian fashion because it is fun, flirty and allows you to be creative.
When following this blog, you will be able to go behind the scenes of Youtopia, and get to know Rachel and Nathalie a little bit more. You will be able to see what happens on photo shoots, follow us on our travels and get inspired by Asian pop culture/fashion. We will mainly blog about Japanese/Korean trends and fashion that inspires us.
Feel free to interact on this blog. Leave comments, email us pictures or links you think are suitable in the quest of helping girls to STAND OUT IN THE CROWD.
VISIT YOUTOPIA SHOP: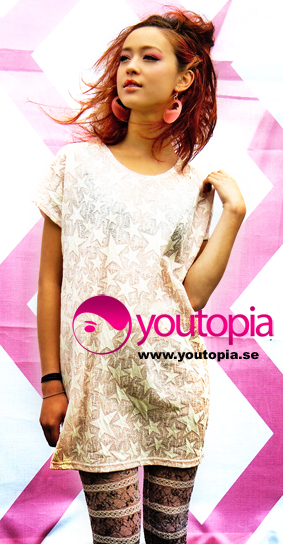 FOLLOW US ON BLOGLOVIN:
Recent Posts
TOPICS:
Affiliates: