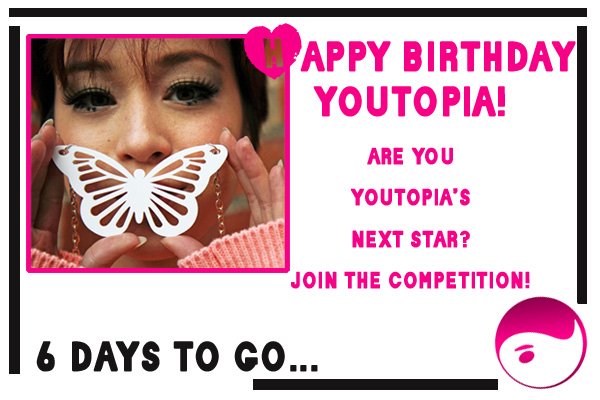 Youtopia is going to be one year, in only 6 days! It's going to be an important day for us, and a fun day for you, PROMISE 🙂
To celebrate our B-day we present a big competition where we're looking for a real star!
– Do you have a talent? Are you good at dancing, singing, styling, photographing, blogging or maybe juggling :)? We are looking for talents to blog about and to spread our message: STAND OUT IN THE CROWD!
This is how to enter the competition:
– LIKE US ON FACEBOOK
– Link to your talent (blog post, youtube video where you sing or show your talen – all talents counts). Don't forget to describe your talent and why you rock! We need your link and desription on Twitter, Facebook or in an email to info@youtopia.se
– We will choose the best talents to be presented on our blog and facebook page and all our followers will vote for the best talent.
– The talent with the most votes will become our new star and competition winner!
– DEADLINE to post your entry is 26th of February.
PRIZE
The winner will recieve a luxurious goodie bag with items from Youtopia.se, gifts only for her and other surprises. She will also be promoted on Youtopia.se and our blog Youryoutopia.
GOOD LUCK!:)
Hugs,
the Youtopia-girls
Questions about the competition? Don't hesitate to contact us: info@youtopia.se